Improve Your Yield in 2022 With a Cannabis Curing Machine
Posted by Cultivate and Equipment on 25 January 2022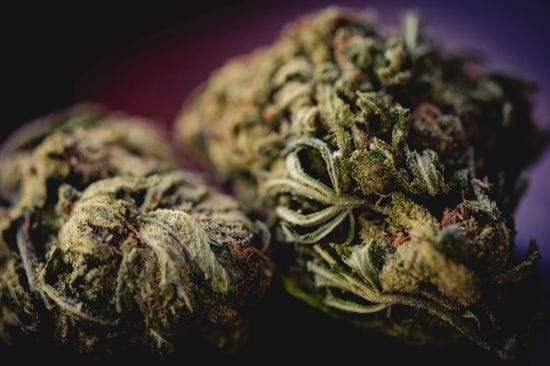 Between burping jars and monitoring their internal temperature and humidity, curing cannabis is a finicky process that can make or break your harvest. Luckily, there's a way to reduce the time, effort and risk that goes into cannabis curing. Here's how a cannabis curing machine can take your production to a whole new level.
Cannabis Curing: Then and Now
There's something alluring about jars of curing cannabis. The growing and drying stages are over, and there's nothing left to do but wait. The glass jars full of curing bud hold a promise of good things to come. However, the seeming stillness of the stage belies the reality: the curing process is crucial, and it's a make-or-break moment in the lifecycle of your product.
Traditional methods of curing cannabis rely heavily on the five senses and on human judgement–something that would be considered unacceptable in many other, more traditional industries. Mold and mildew are ever-present threats to the quality of the harvest, and an error in calculation or timing can have a huge impact on the result. Under-drying is a risk, and so is over-drying. Balance is more important than ever, and even with hygrometers and monitoring, manual observation and burping are imperfect processes that can result in important –and sometimes detrimental– effects on taste, smell and even THC levels.
Automate the Process With a Cannabis Curing Machine
Like many other industries, cannabis is a deeply scientific and data driven field, and treating it as anything less can have long-term ramifications on product quality and on your business.
In order to eliminate the risk of human error and consistently produce an excellent product, it's important to be able to recreate a specific formula every single time. From monitoring humidity levels to regular burping, identical conditions are essential to creating identical products. That's where having a cannabis curing machine comes in.
Perfecting the curing process is one of the ways that a curing kit brings together expertise in cultivation and marries it to information technology. A gas-exchange system automates the cannabis curing machine's burping process to improve the overall quality of the final product based on real-time humidity measurements; what's more, thanks to medical-grade steel container, a cannabis curing machine can guarantee cleanliness and give even the smallest operation the ability to compete based on quality alone.
By bringing measurable data to the curing process, curing kits are able to reduce cure time by almost half, and also drastically reduce mold and mycotoxin counts. The end result is cost-saving, as well as better quality products. Last but not least, curing kits, such as Cure Advantage, are proven to increase the THC content of cannabis by up to 25%.
The Best Part of a Cannabis Curing Machine
All this is achieved thanks to a proprietary algorithm that calculates when cannabis is fully cured and ready to be sold. Not only does a curing kit optimize the curing process, it also results in cost-savings by eliminating guesswork and dramatically reducing labour costs. An investment in a curing kit is an investment in a better quality product, which can lead to more satisfied customers and more repeat business.
Curing is the final leg of the cannabis production race, but it's essential! There's no room for error, and you can achieve greater certainty of success and confidence in your product with a cannabis curing kit.
Contact us today to find out how a cannabis curing kit can take your business to the next level!
Author:
Cultivate and Equipment