Cannabis Auto Curing
Posted by Cultivate and Equipment on 27 February 2023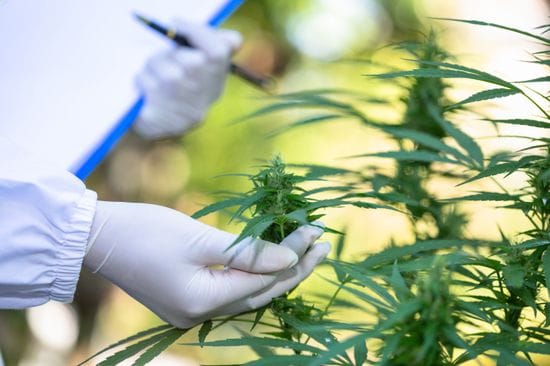 Looking around your greenhouse gives you pride. You've trimmed with the right tools, and ventilated with optimal air flows and your plants are flourishing! Now that your plants are at their most potent state, the cannabis curing process needs to occur. Rather than a guess on the appropriate amounts of drying and heating that your harvest needs, cannabis auto-curing fully automates the post-harvest curing process. Here is some more information on cannabis auto-curing, so you can relax and know that your hard work will end with happily cured plants.
The Cure Advantage: Patent-Pending Technologies
Cultivate and Equipment is a proud supplier of the Cure Advantage auto-curing system. The Cure Advantage implements patent-pending technologies in the post-harvest curing process to achieve a higher-quality product end product. By utilizing expertise in cultivation, engineering, and information technology, the Cure Advantage designs and builds custom gas-exchange mechanisms for large-scale cultivation sites to enhance the properties of the product as well as augment the efficiency of the curing process itself.
The Cure Advantage: Optimizes Data To Determine The Peak Cure Time
The Cure Advantage is able to optimize profits by applying data analysis of key metrics attained by sensor arrays to determine the peak curing time for your harvesting needs.
Additionally, the data administered by the remote sensing equipment is then provided to end-users to improve their understanding of the curing process.
The Cure Advantage: Efficient and Effective Curing
The cannabis auto-curing process enables a reduction in labour while proving the cannabis product quality, so cannabis cultivators can quickly execute their products into the market and attain a return on investment. As the cultivation industry continues to evolve along with technology, an efficient and effective curing system can maximize production and secure a business's position in an increasingly competitive market.
The Cure Advantage: Benefits for Greenhouses
When it comes to greenhouses, the cure advantage utilizes its proprietary algorithms to alert customers once their products have reached their optimal curing conditions. The cure advantage system uses a combination of data analysis and key metrics, obtained by an array of digital sensors to provide a variety of benefits to your cannabis plants.
The Cure Advantage curing system is an eco-friendly solution to significantly reduce the amount of cure time for your cannabis harvest while preventing mould, and lowering labour costs. In addition to increasing the productivity of your cultivation facility, using The Cure Advantage auto-curing system, increases THC content, balances the moisture content within your cannabis plants and provides a medical-grade clean structure to ensure cleanliness throughout the curing process.
About Cultivate and Equipment
Cultivate and Equipment
specializes in greenhouse and indoor grow operations for plant, vegetable, flower, and cannabis growers across North America. We've listened to growers' needs, taking the time to understand them, and offering the best greenhouse technology to help overcome some of the toughest challenges these facilities face on a daily basis. To learn more about Cultivate and Equipment and cannabis auto-curing,
contact us today
!
Author:
Cultivate and Equipment