Cannabis and The Use of Cannabinoids
Posted by Cultivate and Equipment on 29 April 2022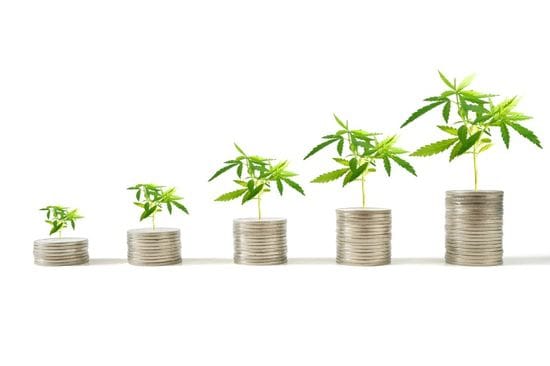 The word "cannabis" refers to all products that are extracted and created from the cannabis sativa plant. The cannabis sativa plant contains around 500-600 chemical substances known as cannabinoids, also known as CBD. There are more than 100 types of cannabinoids. While your cannabis plant is going through the stages of its growth, here are some considerations of cannabinoids to keep in mind.
Drugs that contain cannabinoids can be used to treat pain, vomiting, appetite issues, to more severe conditions such as chronic pain and headaches, glaucoma and epilepsy. Drugs containing cannabinoids are also used to aid in the treatment of anxiety, HIV/AIDS, PTSD, insomnia, irritable bowel syndrome, inflammatory bowel disease, symptoms in relation to cancer treatments, and to decrease the reliance of opioid addiction.
Cannabinoids increase the risk of car accidents, injury, and when used if pregnant can result in the child having a lower than average birth weight. Long term users have reported having long term vomiting.
Stages of Cannabis Growth
Did you know that cannabis goes through 6 main growth stages and life cycles?
We believe in encouraging education about cannabis - both for users and non-users. It's great to learn more about cannabis and understand the plant, its growth cycles, and effects. Knowledge is power, and the more you know, the more you understand.
Let's take a look at the 6 main growth stages and life cycles of cannabis:
Germinating 1- 7 Days
Classified by their light brownish colour and shiny texture, seeds at this stage are significantly dry and solid to the touch. When your seeds are at this stage, they are ready for germination.
To complete the germination process, start by ensuring that the seeds are in the right environment, which is a dark and wet space. During this stage, growers can enhance the moisture within the environment by placing a cup of water covered with a towel or piece of paper towel within the space.
Seedling 2-3 Weeks
Once your plant root shoots down and you can identify new stems and growth, your seeds have reached the seedling stage. Plants can be identified at the seedling stage once they begin to resemble the traditional appearance of a cannabis leaf with 3-13 fingers and up to 7 fingers per leaf. Healthy plants at this stage have a bright green colour and thick vegetation.
Vegetative 1-2 Weeks
Keep an eye on your plant during the seedling stage. As soon as you see 7 sets of pointed leaves your plant has entered vegetative growth. Identified by intersecting branches, thick or tall stem growth, and a large amount of leaf production, the vegetative stage is a great time to begin training your plants.
Pre- Flowering 1-2 Weeks
As soon as you can identify the flowers sex, it has entered the pre-flowering stage. The pre-flower, appears at the plants nodes and you can identify the sex of the plant by as female if it contains two small pistils or male if it contains a small green pocket of pollen.
Flowering 6-8 Weeks
When plants receive less than 12 hours of light a day, the flowering stage naturally occurs. Identified by their amber color, plants within the flowering stage thrive in warm environments with a mild humidity.
Harvesting
Once your plant has finished flowering- it is time to harvest the plant by cutting it down into smaller branches and drying it out as much as possible.
Contact us
today to find out more information on cannabis.
Author:
Cultivate and Equipment