4 Pro Tips for Setting Up A Commercial Grow Room
Posted by Cultivate and Equipment on 9 June 2021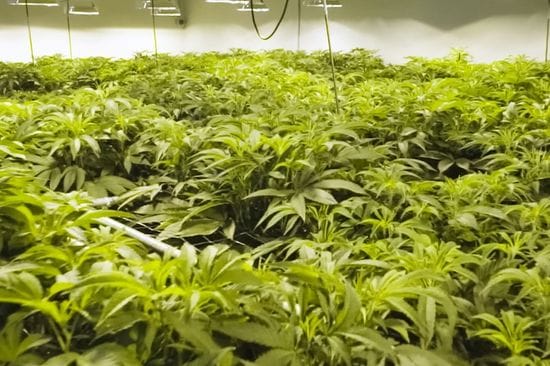 The cannabis industry can be a lucrative business, but setting up a commercial grow room can mean a sizable initial investment. It also entails technical knowhow in designing a controlled environment to ensure healthy crops and optimal yields. Here are some tips to make sure your cannabis cultivation turns a high profit.
1. Be intentional with your cultivation facility design
The cornerstone of your cannabis business is your cultivation facility design. Your commercial greenhouse kits should have the right layout and environmental controls appropriate for growing your crops. Allocate enough space to avoid crowding that can result in too much heat and humidity. It is also advisable to segregate the facility into different grow rooms with their own climate control settings to easily manage differences in planting and harvest periods. In case of pest infestation or a mold outbreak, this will make it easier to quarantine sections of the facility.
Your greenhouse kits should also have appropriate glazing materials. This influences the natural lighting and temperature in your space. For example, the right covering should allow short waves of light to pass while filtering long light waves that can harm your crops.
2. Invest in high-quality greenhouse climate control systems
Natural and artificial lighting generate warmth that can make your grow room overheat. You may need air-conditioning, but if not properly planned, this could cause temperature fluctuations that are detrimental to plant health. Cold temperatures result in condensation allowing the growth of disease-causing organisms. Humidity must also be managed - plants only need a small amount of water, whereas excess H20 can hang in the air, creating an environment that is conducive to mold growth. Invest in a reliable heating, ventilation, and air conditioning (HVAC) system such as the Mabre Air Systems to maintain consistent temperature and optimal humidity.
Air circulation is essential for any commercial grow room to ensure ample carbon dioxide is available for plants to take in. Free-flowing air removes excess moisture from the leaves and stops the build-up of humidity. Mabre's air distribution system homogenizes the air mimicking natural outdoor conditions. The climatized air is circulated through the crop canopy and eliminates microclimates that cause mold and other plant diseases.
3. Consider a more environment-friendly hydroponic system
A hydroponic system allows crops to be cultivated in soilless, nutrient-rich solutions such as the Charged Carbon™, the world's first carbon-negative, zero-waste growing medium. Hydroponic irrigation helps plants grow quicker while reducing water consumption by as much as 90%. Because this system requires minimal space, your commercial grow room facility can even be located in urban areas, reducing transportation expenses along with your carbon footprint.
4. Ensure adequate cannabis odor control
Cannabis has a very distinctive odor that's often described as musky, earthy, or woody. The primary source of this smell are compounds known as terpenes. These are an essential plant component that gives cannabis its desired effects.
The strong aroma can pose a challenge for any grower due to the negative effect it can have on workers and the surrounding environment. The cannabis' pungent smell becomes especially pronounced during harvest, so you must have effective cannabis odor control strategies. Most local governments also require growers to invest in a cannabis greenhouse odor control system to minimize the impact on the local community.
Cultivate and Equipment offers an effective solution called Cannabusters. It utilizes an oxidative process to neutralize the aroma of cannabis plants by oxidizing odor molecules directly without the need for masking them with fragrances or chemicals.
Of course, there is more to operating a profitable commercial grow room, but the above should give you a good start.
Need personalized advice on setting up your commercial grow room? Contact us today!
Author:
Cultivate and Equipment