Beyond Conventional Crops: Investigating Specialty Markets in the Greenhouse Agriculture
Posted by Cultivate and Equipment on 31 July 2023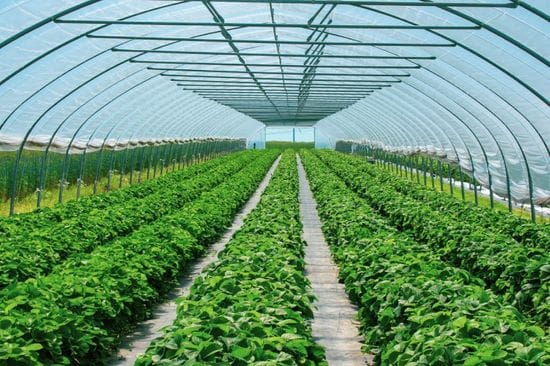 For a long time, greenhouse agriculture has been linked to the production of common vegetables like tomatoes and cucumbers. Commercial greenhouse producers still choose these crops because they are profitable, but there is a fascinating world of undiscovered niche markets just waiting to be discovered. We will delve into the world of specialist crops in this blog, covering everything from rare medicinal herbs and exotic blooms to premium cannabis strains. We will go over the potential financial benefits of varying crop choices and throw some insight on the particular difficulties and chances that come with investigating these underserved markets.
Niche Market Development in Greenhouse Agriculture
Traditional greenhouse crops have been profitable for growers for many years, but as consumer tastes change, so has the need for unusual and niche goods. Growers have a chance to stand out in niche markets and appeal to the expanding population of customers looking for special and high-end products. We'll look at what makes specialized crops so popular and how commercial greenhouse producers might profit from this new development.
Finding the Hidden Gems: Exotic Medicinal Plants
Herbal medicines have been used for their healing qualities for millennia. But a lot of these plants are sensitive, and they thrive best in a controlled environment like a greenhouse. We'll introduce producers to a variety of precious and rare medicinal plants that are highly sought after in a number of markets, including herbal medicine, cosmetics, and wellness goods.
Exotic Flowers' Allure: Opportunities for Blooming
Exotic flowers have an allure that is hard to ignore, appealing to the senses with their eye-catching hues and distinctive forms. We'll look at some of the exotic flower species that are most in demand and can flourish in a greenhouse setting. We will go into the cultivation methods and business prospects for these alluring blooms, from rare lilies to tropical orchids.
Specialized Vegetables: Delights from Farm to Table
Customers are looking for locally grown and distinctive vegetables as the emphasis on farm-to-table produce grows. Some vegetables, such as heirloom types, baby veggies, and microgreens, are ideal for greenhouse growing. We'll discuss the benefits of cultivating these unique vegetables as well as how to sell them as premium goods to upscale eateries and specialist grocery stores.
Growing High-Quality Cannabis Strains: An Emerging Chance
Growers in greenhouses have a special chance to produce top-notch cannabis strains as the cannabis business continues to gain recognition and legalization throughout North America. We'll go over the nuances of growing marijuana under regulated conditions, such as strain selection, lighting requirements, and environmental factors. We'll also talk about the potential financial benefits and how crucial it is to follow applicable laws.
Commercial greenhouse farmers have a variety of exciting options to distinguish out in a crowded market by diversifying their crop choices. The potential for profitability and growth in niche markets is enormous, ranging from growing specialty veggies and premium cannabis strains to growing rare medical herbs and exotic flowers. Growers in greenhouses can increase their profitability and meet the changing needs of today's discriminating consumers by embracing these unorthodox crops. The key to success in the fast-paced world of specialized greenhouse agriculture is to continue to be innovative, adaptable, and responsive to new trends.
About Cultivate and Equipment
Cultivate and Equipment specializes in greenhouse and indoor grow operations for plant, veggie, flower, and cannabis growers all over North America. We've listened to growers' needs, taken the time to understand them, and come up with the best greenhouse technology to help these sites deal with some of the hardest problems they face every day. Contact us today to find out more about Cultivate and Equipment and how weed can be made to cure itself.
Author:
Cultivate and Equipment