Cannabis Greenhouse Staples
Posted by Cultivate and Equipment on 20 June 2022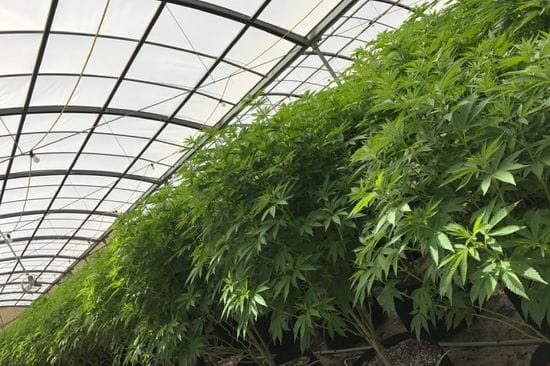 Here are some greenhouse game-changers that advance the growth process for your cannabis plants. With these tools, you can perfect your harvest.
Prevent Diseases and Pests with a Led Loupe Light
Pests and diseases can damage your harvest. To safeguard your trichome development, invest in a Led Loupe Light. LED loupe lights magnify your plants up to 60x, which is why professionals rely on having them within their greenhouse.
Protect Your Eyes From Harmful Lights
HPS and LED lights, used within your greenhouse can be severely damaging to your eyes. Investing in protective eyewear is a must. We recommend a blue lensed version to protect your eyes from the HPS spectrum that results from greenhouse lighting.
Auto Measure PH Levels with an Automatic PH Reader
Regular soil tests, guarantee that your harvests ph levels are on point. Make sure that you have an automatic ph reader on hand within your greenhouse. Without measuring the ph levels of your plant's soil, you cannot guarantee that your plants will grow.
Optimize Your Greenhouse Space with Plant Yoyo's
When Cannabis plants are maturing they can compete for space. Redirect the direction that your plants are growing in with plant yoyo's and optimize your greenhouse space. Plant yoyos are reusable and ensure that your cannabis plants grow straight.
Check on Your Harvest's Environment With an Environmental Monitor
Within your greenhouse, the development and growth of your plants depend on the humidity, light levels and temperature within the space. Investing in an environmental monitor with ensuring that your plants are protected. Via WIFI, environmental monitors provide an ongoing stream of environmental data about your greenhouse.
Ensure Your Plants are Watered with an Automatic Watering System
Watering your harvest is essential for a plant's development and growth. Having an automatic watering system ensures that all of your plants are sufficiently and efficiently hydrated.
Protect Your Hand Health With Ergonomic Trimers
Trimming is a game changer in cannabis growth. Ergonomic scissors are curved, and having a pair on hand within your greenhouse reduces any hand pain that can result from caring for your crop.
Cultivate and Equipment
specializes in greenhouse and indoor grow operations for the plant, vegetable, flower, and cannabis growers across North America. For more greenhouse tips,
contact us
today.
Author:
Cultivate and Equipment